Customer retention is a major pain point for auto repair shops today. While it is hard enough to attract new business, keeping customers coming back is a different beast.
When developing a retention strategy for your auto shop, it is crucial to dive deep into who your audience is and what their buying habits are.
To start, consumers today want a deal. With so many available options - online promotions, price matching, holiday specials and more - why would anyone want to pay full price?
The Modern-Day Coupon Book
Promotions and discounts aren't anything new. Back in the day, auto repair shops advertised their services in local coupon books. These were hard copy books with coupons that had to be redeemed in-person. Many times solicitors went door to door selling these coupon books to the local community.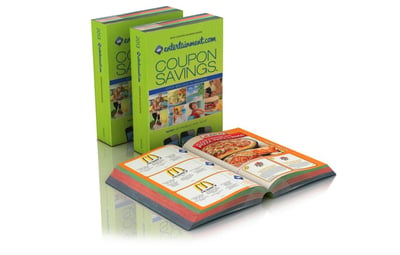 As we all know, though, door-to-door sales are highly frowned upon these days. While people are still seeking special deals, what has changed is where consumers are looking for these promotions.
Today, people go straight to the internet and expect digital coupons they can redeem directly from their phones. Consumers have the ability to research, read reviews, ask for opinions and look for the best price - all from the convenience of their smartphones.
For auto repair shops today, one of the best ways to offer a special deal to your customers while also retaining them and boosting loyalty is with digital value package bundles.
Value Packages and How They Work
Value packages are simply the "buy more, pay less" strategy. They bundle together multiple services into one discounted price. The beauty of this formula is that you get paid a higher amount upfront than you would with the sale of a single service, and in the long run it keeps your customers coming back over time to redeem their purchased services.
How to Create a Value Package
When creating a value package, it is important to think about what type of service keeps your customers coming back. Basic maintenance services like oil changes and tire rotations are a good choice because they are services that every car owner must have performed on a regular basis.
One way to bundle your value package is the "buy one, get one" method. Using this method, you can sell a certain number of a service and then provide one of the same service at no cost. For example, "Buy three oil changes, get the fourth for free!"
Another easy way to bundle a value package is to sell a higher-priced service and provide a lower-priced service at no cost. For example, the promotion below offers a free wiper replacement with a purchase of qualifying wiper blades.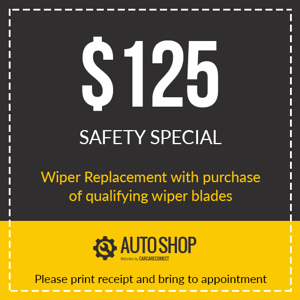 Once you've selected the value you would like to offer, make sure to write a catchy name and short description for the deal. Next, create an image so you can share the value package on your website and on other online channels. If you have access to e-commerce selling tools on your auto shop's website, add your value package as part of your online inventory. By doing this, you can sell your value package directly on your website and complete the full transaction without the customer having to purchase in-store.
How to Promote Your Value Pack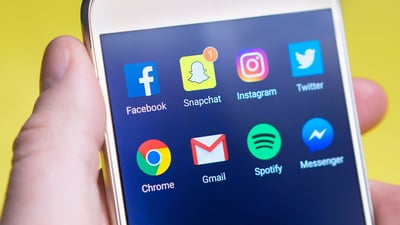 Once you've created your value package, new business isn't simply going to come running to purchase it. That's why you need to have a solid online distribution plan to share your value pack with both prospects and current customers. Below are a few ideas to get started:
Social Media (Organic): Share your value package on social media so your followers can take advantage of the offers. You can share it on any channel of your choosing including Facebook, Twitter, Instagram and more. Think about which channels your ideal customer uses!
Social Media (Paid): Paid social media is a great way to reach people in your local community - beyond your current customers. Create Facebook ads or Google PPC ads promoting your value package and target your ideal demographic in order to generate new business.
E-Blasts: E-blasts are an effective way to generate new business and keep current customers coming back. Segment your entire database and send targeted emails to your leads, current customers and any other networks you have in your database.
Text Message Blast: If you are using technology that offers text message automation, send a text blast to your subscription list with a link to the exclusive offer.
Focus on the Customer Experience Both Online and Offline
After selling a value package, it is important that you focus on the customer experience both in and out of the shop. In other words, when the customer visits your shop to redeem the services, you need to make sure they receive the best customer service possible so they keep a positive opinion of your shop (and potentially write a five-star review).
The same customer experience is expected online. This means that you need to maintain and build a positive relationship with your customers by staying in touch with them via emails, text messages, social media and more. Send automated service reminders, coupons and even special messages such as birthday and anniversary greetings.
Using these tactics to build a relationship with your customers will boost loyalty towards your shop. This means that these customers will continue to choose your auto shop and refer you to their friends and family, and your auto shop will grow as a result.
Conclusion
Special discounts aren't a revolutionary concept, but moving distribution to the internet is a way to breathe fresh air into this timeless strategy. Consumers will always be open to saving money, so it is crucial that your auto shop does research into where your ideal customers are spending their time. By sharing your value packages throughout the internet, your auto shop can generate new business while also keeping current customers coming back.
---