Facebook advertising is a very effective way for small businesses to attract and retain customers. If you're new to the platform, this guide will teach you everything you need to know to successfully launch a Facebook ad campaign that will grow your business.
Introduction
Have you ever scrolled through your Facebook timeline and seen posts that say "promoted?" Or maybe you have found yourself scrolling through a carousel of photos that swipe right to left and advertise a certain product. Those are Facebook advertisements!
Chances are you see nearly a dozen of them on any given day, and many times they may be advertisements for a product or company that you recently did a Google search for. Creepy, right? While yes, it may seem like the internet is stalking you, think about how effective this could be for bringing new customers from your local area into your business!
For local businesses, Facebook advertising is now one of the top marketing channels for attracting and retaining customers.
There are many reasons why your local business should use Facebook ads. That's why we've created this guide to show you the ins and outs of Facebook advertising and how your business can start attracting new customers on the platform today.
Table of Contents:
---
1. WHY ADVERTISE ON FACEBOOK?
Facebook ads are effective because unlike traditional advertising, they don't interrupt with an in-your-face advertisement. Ads are seamlessly stitched into users' Facebook timelines so they aren't paused or skipped over like a television ad. In other words, Facebook ads are camouflaged into your News Feed so they look like any other post in your feed.
By advertising on Facebook, you can nearly guarantee (for a small monetary fee) that your business' advertisement will show up on a targeted person's timeline and get their attention. Facebook ads are one of the best and most effective ways for local businesses to increase their brand awareness and get new customers into their business.
If you're not convinced that Facebook ads are right for your local business, a quick look into Facebook's user interactions may do the trick...
The numbers tell the story:
To put it simply, your customers are on Facebook. The best part? They actually want to engage with your business. You don't have to take our word for it. Check out the following stats for more reasons why you should start using Facebook ads today:
---
2. HOW TO ADVERTISE ON FACEBOOK
When advertising on Facebook, it is important that your business connects its Facebook page in Facebook Business Manager as well as a Facebook Ads Manager account.
What is a Facebook Business Manager account?
Facebook Business Manager is a Facebook platform that allows your business to organize all of its Facebook assets. In other words, you can manage your Business Page as well as run and track advertisements within your Facebook Business manager account. It is a central hub for your business so all your assets are securely connected and in the hands of the right people. All it takes is a few easy steps to create a Facebook Business Manager account and connect it to your business' Facebook Page.
What is a Facebook Ads Manager account?
Facebook Ads Manager is the tool your business uses to actually create and manage advertisements within Facebook. Using Ads Manager, you can upload your ad's image and messaging, choose which specific audience will see your ad and track the success of the ad after it has been launched. As long as you already have a Facebook Business manager account, it is simple to create a Facebook Ads Manager account.
How can you measure the success of your ad in Facebook Ads Manager?
One of the most important and helpful components of Facebook Ads Manager is its reporting and analytics. Reporting allows you to review your ad campaigns' performance and determine whether your ad was successful or not. The following are some of the metrics that can be measured within Facebook Ads Manager. Keep in mind that there are many more metrics to choose from in order to tailor the reporting to your specific needs.
Amount Spent:

the estimated total amount of money you've spent on your campaign, ad set or ad during its schedule

Cost per Action:

the average cost of a relevant action

Cost per Result:

the average cost per result from your ads

CPC (Cost per Link Click)

: the average cost for each link click on your ad

CPM (Cost per Thousand Impressions):

the average cost for 1,000 impressions

CTR (Link Click-Through Rate)

: the percentage of times people saw your ad and performed a link click

Frequency:

the average number of times each person saw your ad

Impressions:

the number of times your ad was on someone's screen

Landing Page Views:

the number of times a person viewed your ad's destination URL (the landing page) after clicking on the ad

Link Clicks:

the number of clicks on your ad that directs to select destinations or experiences, on or off Facebook-owned properties

Reach:

the number of people who saw your ads at least once

Results:

the number of times your ad achieved an outcome, based on the objective and settings you selected

Unique CTR (Click-Through Rate):

the number of people who performed a link click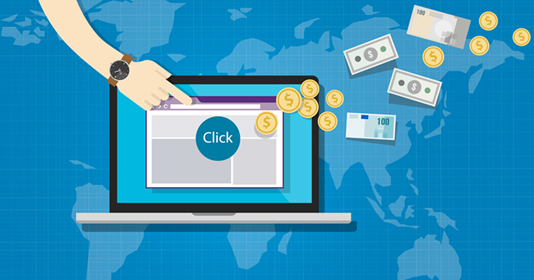 ---
3. HOW TO CREATE A FACEBOOK AD:
Facebook Ad Formats:
Facebook offers many different ad formats so every type of business can tell their story. The following is a breakdown of all of the ad formats available through Facebook:
Image Ad: An image advertisement is a great way to show off your business in a clean and simple format.
Image Specs:

Image size: 1200 x 628 pixels

File type: JPG or PNG
Ad Copy:

Headline: 25 characters

Link description: 30 characters

Text: 125 characters
Ad Placements:

News Feed

Right Column

Instant Articles

Marketplace

Sponsored Message




Carousel Ad:
The carousel ad type allows you to present multiple images or videos in one advertisement and each image can be linked to a different pages.
Image Specs:

Image size: 1080 x 1080 pixels

File type: JPG or PNG

Maximum number of images or videos: 10

Image Ratio: 1:1 (square)
Video Specs:

Video File Size: 4GB max

Video Length Maximum: 240 minutes
Ad Copy:

Headline: 40 characters

Link Description: 20 characters

Text: 125 characters
Ad Placements:

News Feed

Right Column

Instant Articles

Marketplace

Audience Network Native, Banner and Interstitial
Video Ad
: A video advertisement allows you to show your content in an engaging way and gives you the platform to tell your story.
Video Specs:

Video Ratio: 9:16 to 16:9

Video File Size: 4GB max

Video Length Maximum: 240 minutes
Ad Copy:

Headline: 25 characters

Link Description: 30 characters

Text: 125 characters
Ad Placements:

News Feed

Instant Articles

Instream Video

Suggested Video




Collection Ad:
Collection is an ad format that allows your company to showcase multiple products at once so viewers can browse and learn more about specific products on their mobile device.
Image Specs:

Image Size: 1200 x 628 pixels recommended
Video Specs:

Aspect Ratio: 16:9 or 1:1

H.264 video compression, high profile preferred, square pixels, fixed frame rate, progressive scan

Audio: Stereo AAC audio compression, 128 kbps
Ad Copy:

Headline: 25 characters

Text: 90 characters
Five Components of a Successful Facebook Ad Design:
No matter what type of Facebook ad you are creating, there are certain components that you should always take into consideration when designing an ad:

1) Headlines

The photo or video that you include in your Facebook ad is probably going to be what initially grabs a user's attention, but how do you hold that attention? It starts with a headline, which is usually the value proposition. It gives the viewer insight into what the advertisement is all about.
When crafting a headline, it's best to keep it short and to the point. Four to five words that are tight and concise will keep users focused on the message of the advertisement.
Use language that is clear and tailored to your audience. Make sure that you are thinking like your customers when creating an advertisement for them.

2) Text Descriptions
A text description is likely the next bit of information that a user will look at on your ad. It should be the follow-up, explanation or next step to answer what you said in the headline.
Shoot for a text description around fifteen words or so. That way you have enough room to explain in a simple way, without being too wordy and losing the customer's attention.
Your text description should be a good link between your value proposition and your ultimate call-to-action.

3) Word Choice
When crafting your Facebook ad, choosing the right wording can be just as important as keeping it simple, yet to the point. To help spur action on the user's side, you're going to have to deploy all the tactics you have. You have to control their attention, guide them to an action and hopefully see them follow through with it.
To help, we have a few choice words to help you get the results you want:
You/Your - helps to engage because we like to think about ourselves
Free - always eye-catching, but don't be misleading if you aren't actually offering something for free
Now - helps to create urgency and infers scarcity
New - gets people excited for something fresh
4) Data
Don't be afraid to throw some data into your headlines or text descriptions. When a reader sees numbers, it helps to create a feeling of concrete benefits. It also can provide social proof that what you are offering works and that they should join.
Here are two tips for using numbers in your Facebook ad's text:
1. Large numbers can help to show social proof. If others are doing it and are happy with it,
then why shouldn't you do it?
• For example, "Discover how more than 10,000 people have made our business their #1 choice!"

2. Exact numbers build trust. They are also oddly specific, which can be eye-catching.
• "Last week, 2,389 customers left our business with a smile. Why don't you stop by?"
5) Call to Action
A call-to-action (CTA) button is the button you've likely seen on an ad that says things like "Apply Now," "Learn More" or "Shop Now."
The most important idea to keep in mind when choosing a CTA is making sure the button and your value proposition are aligned.
For example, if your ad is for an appointment request, it would be best paired with "Book Now" rather than "Contact Us" or "Shop Now." By doing this, you'll likely be able to maximize your ad success by limiting any customer confusion.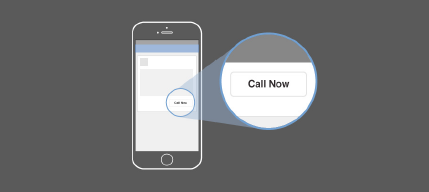 ---
4. FACEBOOK AD TARGETING:
With Facebook ads, your business can effectively reach people even if they aren't fans of your Facebook page. These people could still be interested in your product or service, so Facebook will put your ad in front of them. This amplifies your message and helps you reach those who are most interested.
Facebook offers many different ways to segment the exact audience that you want to see your ad. We have listed a few of these ways so your local business can reach the most qualified potential customers:
Upload a List of Current Customers
If you are already collecting your customers' contact information and saving it into a CRM, you can upload this information as a spreadsheet to your Facebook Ads Manager. The more information you have, the better - name, ZIP code, phone number, email address, etc. It is okay if you only have emails in your list because Facebook will scan its own database to match the emails your business has provided to each email's personal Facebook profile.
Uploading a list is one of the easiest and most effective ways to directly target who your business wants to advertise to.
Target Based Upon Demographics, Behaviors and Interests

Facebook gives tools for advertisers to target custom audiences based on demographics, behaviors and interests.
For example, if you're an auto shop that is trying to reach a specific group of car owners, you could create a custom audience that includes people who match the following criteria:
Mothers aged 35+

Own cars five years old or older

In your town or surrounding towns

Drive Ford vehicles

Interested in sports
If you've been noticing patterns throughout your business' history, you should explore targeting based upon building a custom audience. By targeting who you've noticed have been your best or primary clientele, you'll be able to maximize your advertising budget on Facebook by making sure the right people are seeing your business' ads.
Target Based Upon Visitor Behavior to Your Website

This is a great way to reach potential customers that you probably haven't had as much interaction with but may be interested in your services.
Initially, all you have to do is copy a small line of code onto your website (called the Facebook pixel). When visitors come to your website, the Facebook pixel is able to track these visitors' activity with your website. The pixel tracks exactly which pages of the website the users visit.
Once visitors have come to your site, your Facebook Ad Manager account will keep a list of these visitors and their user interactions. Using this information, you can advertise directly to the viewers' needs. For example, you could post a Facebook ad with a promotion or discount to those users who have visited the services page of your website. This should incentivize them to come into your business which could ultimately create a lifetime customer.
Target Anyone Who Has Interacted With You on Facebook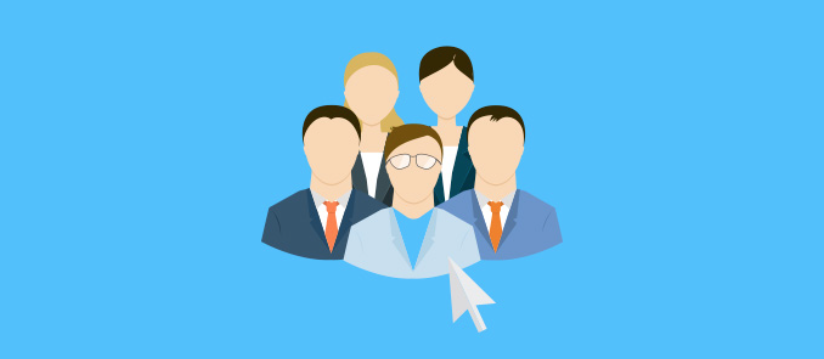 This strategy requires the the least amount of upfront setup time. Targeting based upon this method will allow you to reach:
Users that viewed your page

Users that engaged with your ads or posts

Users that clicked any call-to-action buttons

Users that messaged you on Facebook

Users that have saved your page or posts
You can choose to target any of these groups or any combination of them. These people have showed some interest in your business, but it's up to you to determine which segment(s) are most valuable to pursue.
---
5. FACEBOOK ADS BEST PRACTICES:
When advertising on Facebook, it is important to follow some simple best practices to make the most out of your budget and get high impact from your ad:
1) Visual
Visual content on Facebook is king. It's not only more memorable and shareable for people who are looking at the ad, but Facebook's algorithm treats it more favorably than written content. Always make sure that your content has a solid visual component to draw in people when they scroll through their timeline.
Images are responsible for 75 to 90 percent of an ad's performance on Facebook.
2) Relevant
Ads need to be as relevant as possible. You are paying per click, so if someone clicks your ad even though it doesn't relate to them, it will still be counted against your ad budget.
With Facebook ads, it's entirely possible to key into the exact target audience you want, which makes creating an extremely relevant ad possible for that specific audience. Always put yourself in your audience's shoes when crafting the perfect message for the target audience.
3) A Value Proposition
What is it that you're offering in your advertisement? Maybe your goal is to get the viewer to sign up for an appointment, or maybe you are offering them a discount on service. Whatever it is, your offer needs to be compelling and bring value to the person viewing the ad.
4) Clear call-to-Action
A clear call-to-action coupled with a clear value proposition can create clear results. Ask them to "Book Now" for an appointment, "Register" for a seminar or "Shop" to lead them to your online store. Make sure that your call-to-action is in line with your value proposition so the perceived value can be followed by the action you want to viewer to take!
---
Conclusion
If you are looking to attract new customers to your small business, Facebook ads are one of the best ways to send a targeted message to a specific audience. As you start to run campaigns, you will be able to see real-time data on the interactions with your advertisement. In other words, if something isn't yielding results in a certain time frame, you can stop that ad campaign and move on to another. Can any of your current advertising efforts do that?
We recommend that you take a step into the world of Facebook ads. At RocketLevel we have personally seen results with our campaigns, and we know that your local business will too.